The Clubs Junior "Hookin2Hockey Come and Try" sessions will kick off  on Wednesday 27th February at 5.15pm to 6.30pm.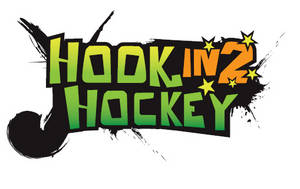 The 4 sessions are aimed at potential players that will have participated in the in-school clinics run by Hockey Victoria over 5 days beginning 18th February. However anyone of junior age can join the Come and Try. The sessions are free!!!
There are 7 local schools that are involved in the clinics which have  emphasised the fun aspects of hockey. The "come and try" will lead into the Hookin2hockey program (formerly Minkey) and the U8 program that the club will be running during Winter.
Where: Footscray Hockey Club, McIvor Reserve Fogarty Ave Yarraville MEL: 41-G10
When: Every Wednesday commencing 27th February until 20th March from 5.15 to 6.30pm
Equipment: FHC will lend all equipment for Come n Try, just wear shorts/trackies, t-shirt and runners
Season: Hookin2Hockey season proper starts after this, cost is $60 for the year
Season Equipment: There are 4 packs of very good value available for purchase the clubs onsite hockey shop HOCKEY HQ
Hookin2Hockey Equipment Packs ($30 Goal Pack or $45 Goal & Equipment Pack – see picture below)
Just Hockey Combos ($29.95 Starter Combo or $59.95 Club Combo – see picture below)
Further information will be given out at the "Come and Trys"
Hookin2Hockey Equipment Pack: $45 ($30 Goal Pack is less the stick, shin guards and ball)
• Replica Australian playing top
• One fold out backyard hockey goal
• Hookin2Hockey Participant medallion
• Highlights package DVD
• Olympic video email from Madonna Blyth and Liam De
Young
• Hookin2Hockey Kookaburra stick
• Shin guards
• Hockey Ball
Just Hockey Combos