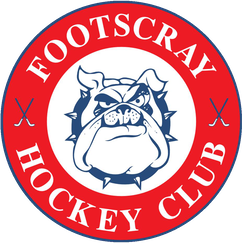 FROM THE BOARD
It is a very strange scenario not to be flat chat, getting ready for Round 1 for the seniors and juniors during March. Instead of training, practice matches, revving up the canteen, moving back into the pavilion and organising the Round 1 social, registrations, uniforms, attaining umpires, team managers packs, equipment, rallying volunteers, forming committees, planning to host tournaments, securing sponsorship…….instead we are in a state of lock down with limitations on what we can be doing down at the club whilst no one is there. It certainly is a global pandemic that has impacted our lives in every way possible, including our recreational pursuit and passion of hockey.
WHAT CONTINUES TO TICK OVER
Planning for the F2 ground redevelopment is progressing in the background with council, the pavilion honour boards and flags are slowly being erected thanks to Greg Hopkins, there is a large support to move hockey activities online – whether it be fitness, skills or a social get together. Watch this space!
FHC are in a strong financial position under careful management by the FHC board and ceasing operations for the time being is not going to put the club at any financial risk.  There will be impacts to our big incoming revenue such as ground hire, tournaments, canteen and Hockey HQ. While we are not paying out team registrations, ground hire and umpire fees, we also see the registrations and fees payments have slowed right down also. As you may imagine the financial accounts of every business and organisation are going to look very different come the AGM's at season end which is understandable.
The board continue to monitor and plan for what comes ahead of us.
MORE ON F2
We are hoping to get some exciting news from Council in coming weeks about imminent plans to tear up and re-build our problem-child, that F2 synthetic turf field. Brendan has been working on a Council working party for several months now developing a specification for how a new ground should be built, reviewing tender bids from companies wanting to do that job, and putting together a recommendation around same that is now with Council's CEO. Should we get the much hoped for sign-off by the CEO, FHC's home base will return to it's standing as probably the best local club level hockey complex in Australia. Fingers crossed!
HONOURBOARD UPGRADES.
Because of the volume of sign-writing work required on our honour-boards through the noughties, we moved to getting our honour-boards updated every second year. Unfortunately this policy ran into Council telling us that the pavilion would be refurbished (including re-painted) across the 2018 season (it ended up stretching across the 2019 season!) so now a 4 year gap has developed. That's a lot of work for Paul and Nick Lewis, but it's exciting to see who and what will be acknowledged via this 4 year upgrade. Paul will be on to this job once the boards are all up, and for players wanting to know whether their milestone will be included, watch for the next 'Banter' edition as we will attach to it a copy of all of the upgrades that Paul will be noting.
MAJOR TOURNAMENT COMING TO FHC.
The likelihood of having a fantastic new field being built on the city side of our pavilion (we know it as F2), with flash new support buildings both there and beside the F1 field, has enabled the club to bid for and win the large 'Golden Oldies Tournament', which will run for 7 days in Oct 2021.  Well done Neil & Nicole for your work securing this 600 player event.
UPDATE FROM HOCKEY VICTORIA
Hockey Victoria are still determined to run a season of hockey this year. What that will look like will largely depend on when we come out the other side of these government movement restrictions. It may be a reduced season or may be an extended season that plays right up until Christmas. What is reassuring to know is that Senior Management and the Competitions Department at HV are working on a variety of scenarios and it will be all system's go as soon as possible.
Hockey Victoria Registrations – if you have paid your HA/HV registration, as the HV season is suspended, they are not refunding the HA/HV registrations at this stage.
FHC FEES
FHC would like to adopt the same viewpoint as Hockey Victoria, taking into consideration that the competition at this stage has been suspended and not cancelled. If members who have paid the FHC fees are happy to leave them in the club's bank account for now, thank you. However, we understand that at this time some of our members may be under financial strain, and therefore if there is an extenuating circumstance we would of course be happy to provide a refund of FHC club fees. Please contact Treasurer Nick Gill treasurer@footscrayhockey.com.au
KEY JOBS FILLED
Last month a call was put out to fill some key roles in 2020, Rod Fuentes has put his hand up as the Social Media and Marketing coordinator  – thank you very much Rod. Right as he was sinking his teeth into the role, COVID-19 has presented some challenges with content and he hopes to keep the FHC community connected and engaged more than ever through our social media channels.
Thanks to Hugh Damnics for putting his hand up for the Men's Metro B coaching role in 2020.
STILL SEEKING VOLUNTEERS FOR KEY ROLES
Men's Director – Huge thanks to Howard Nicklas who has been completing a truck load of work for the Men's section in a care taker role over the past few months. Unfortunately he is unable to commit to the job full time, but willing to support a new Men's Director throughout the year. We are looking for expressions of interest in this role. There is a large committee formed and much of the season preparations are already in motion. Please contact President Rodney Johnstone, Vice President Nicole Virtuoso or General Secretary Neil Coster if you are interested in finding out more information about the role.
Graphic Designer – to assist with graphics, social media posts, club poster design
Men's Selection Panel Member – to join the selection panel of the Men's teams, meets Thursday evening
U14 Girls Pennant Coach – training Tue 5.30 – 6.30, games Friday evenings. Remuneration available
Junior Umpire Coordinator – assist in rostering FHC umpires to games where HV do not roster umpires for U12 – U18
TAKE CARE AND STAY SAFE
We hope that during this time of reflection, we can recognise how important and how much we cherish physical activity and social connectedness at our club. The outpouring from the members saying how much they miss the club and the people is overwhelming. When we get back up and running it will be a mass effort to get things up to speed in a short amount of time, we hope we have the support of all our members to get our club back in a strong position again. We hope that all of our members and their families are safe and well during these unprecedented times and please feel free to reach out if you or your family needs any assistance or help.
The FHC Board of Directors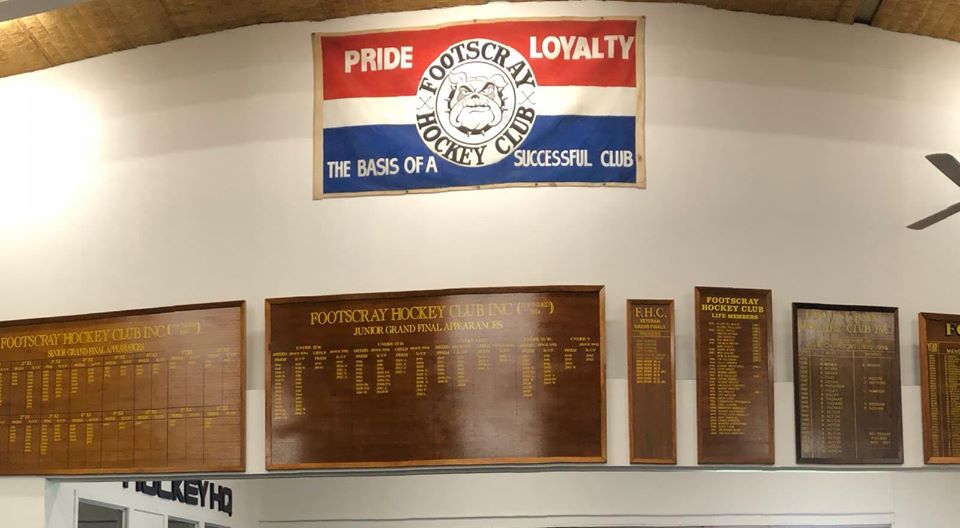 FHC's FAMOUS 'PRIDE AND LOYALTY' BANNER.
As you can see in the photo, getting our famous 'PRIDE & LOYALTY' banner back into position on the social area wall was a key timeline for those volunteers getting our pavilions 'decorations' back into place. Not only does it give our volunteers a sense of where the centre point of our home is located, but it also serves as a motivational point, telling us that one difficult period in our history (coping without a home for season 2019) gives us strength that we can come through another challenging period (the 2020 'caronavirus' season!).
Back to the banner. About 40 years ago (circa late 1970's) Brendan journeyed into a signwriting company based upstairs diagonally opposite where Jimmy Wongs famous Chinese restaurant is in Barkley St, Footscray. Brendan wanted our small hockey club to have a logo of its own so he took his sketch to this company and left there having placed an order for a 1200mm X1200mm colour logo sign, as well as the banner in question.
He was placed on the spot in regards to the banner, because whilst the centre-point logo was naturally going to reproduce a spruced-up version of his suggested logo, the banner needed some wording that would capture the essence of what FHC club was to be based on. After lots of thought being given to it, PRIDE and LOYALTY were the two key requisites that Brendan wanted to see our club be known for which was supported by all at the time. And so it was born!
The great banner has watched over four decades of planning, celebrating, commiserating, several thousand players, coaches, volunteers, leaders, followers, functions, meetings, State League 4 good times through to Premier League great times. Fifteen years or so hanging at our Johnson Reserve (West Footscray) Pavilion, followed by 27 years so far watching over the most successful period in our Club's history, here at McIvor Reserve.
So when we are finally back into our wonderful clubrooms, take a minute to stand under the banner, and reflect on your own sense of Pride and Loyalty, and celebrate your own contribution to the history of our great club!
FHC GOLF CLASSIC – REPORT BY HADYN SHAW
A beautiful sunny day greeted us as we arrived to grace the lush fairways of Korringal Golf Club. Could anyone knockoff the reigning champions Liam Braithwaite and Jacob Mason that was the major question. A few people decided not to show which was poor. Judging by some of the boys practice swings, some were in for a very long day. But none the less the teams were drawn from a hat with Liam and Jacob the only set pair. (The rules will change next year)
Teams were as followed
Haydn Shaw- Lachie Mason
Sam Macintosh – Tom Edgar
Sim – John Mason
Weston Howell – Andy Shand
Rodney Johnson – Joshua Walsh
Colin Braithwaite – Tom Henderson
Jesse Howell – Joel Downey
Some very unlucky people here. Haydn and Lachie Mason quickly became the short priced favorites and it was going to take a monumental effort for someone upstage them. Some exception golf was played like Weston sinking 15 meter putt. Liam and Jacob combining for 5 birdies for the day and ending up paring the course. Tom Edgar chipping all day like a young Ernie Ells.
At the end of the day the reigning champions ran away with another title. It was probably the best golf either of them have ever played. It was a pleasure to watch. Winners for the day:
1st place Liam and Jacob
2nd place sim and John Mason
3rd place Haydn and Lachie
Closest to the Pin Haydn & Liam
Longest drive Jacob Mason
Naga Weston Howell
Thanks to everyone for making the day what it was. Also thanks to all the sponsors for donating the prizes for the day. Thanks to Andrew Wiseman for the great action shots too Photography: Wiseman Sports – head to https://www.facebook.com/wisemansport/ to view the whole gallery.
SATURDAY TRIVIA NIGHT
The Women's & Men's sections have arranged Trivia this weekend
Women's Saturday night Trivia for this Saturday 4th April 7.30pm via Zoom.
Men's Friday night Trivia for this Friday 3rd April 7.30pm via Zoom.
Last Saturday the Women kicked it off with a small but enthusiastic group of participants. Questions were raised about the degree of difficulty of the questions and the ongoing jokes and taunts at the host. However a few social beverages, laughs, JA keeping Laura on track with the numbers, tours of ones home, a spot of mopping and spontaneous guests in the background all added to the amazing atmosphere. Hoping for a greater number of participants this week!
If you'd like to be added to the Zoom Meet for trivia please e-mail:
Women's Laura Anderson Lauranderson7@gmail.com
Men's Nick Gill treasurer@footscrayhockey.com.au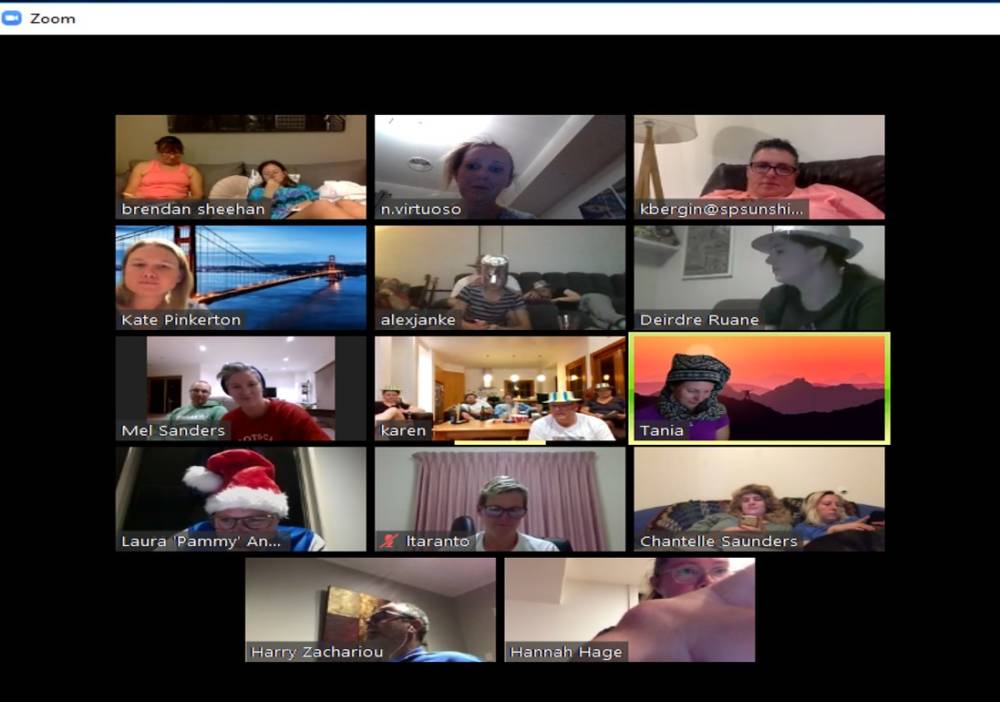 ONLINE SKILLS
Over the coming weeks, FHC will be taking you through some skills that you can practice at home. Lach Darcy has sent through Skills Session #1 and will be showing us the Slip Trap on Wednesday 1st April at 10.00am. So grab your stick, find some space and have a go. Don't forget to share with us how you're going with this at home!
Junior Director Mel Sanders held a session last Saturday that was a great start to getting active at home. A mixture of fitness and skills in your lounge room using whatever you have available as hockstickles and props.
2020 MILESTONE GAMES
(How many games to play in 2020 to reach that milestone)
If the 2020 season gets on the way the following members have milestone to reach this year. Congratulations in anticipation!
To view what games you are on as at end of the 2019 season
Alphabetical Order: https://footscrayhockey.com.au/wp-content/uploads/2019/10/Game-Tallies-End-of-2019-Alphabetical-Order.pdf
All Time Highest: https://footscrayhockey.com.au/wp-content/uploads/2019/10/Game-Tallies-End-of-2019-All-Time-Highest.pdf
If you think you are missing off this list please e-mail womens@footscrayhockey.com.au
700
20 games Rodney Johnstone
600
8 games Tung Le, 9 games Graeme Veitch, 15 games Wayne D'Souza
500
1 game Scott Shaw, 7 games Harry Zac, 10 games Hadyn Shaw, 11 games Andrew Shand
400
3 games John Shearer, 5 games Carly James, 6 games Ellen Druce, 9 games Jeanne Beale, 10 games Carrol Burt, 14 games Oscar Allan
300
6 games Paul Fitzgerald, 8 games Vanessa Smith, 9 games Ally Sheehan, 9 games Paul Duffy, 10 games Hernie Isorena, 11 games Jake Brady, 13 games Jo Torr, 16 games David Sanders
200
1 game Russel Crosser, 5 games Lisa Nicholson, 6 games Hugh Damnics, 6 games Kean Weeresekera, 10 games Lily Nicholson, 13 games Ella Nickolson, 13 games Philippa Duel Peining, 14 games Bridgette de la Mere, 14 games Norman Walker, 16 games Sam Komp, 17 games Mel Sanders, 18 games Maddie Bezzobs, 20 games Adrian McAlinden, 20 games Ash Winter
100
2 games Josh D'Arcy, 3 games David Leinert, 3 games Sean Santaro, 4 games Suzie Grosz, 6 games Chiara Virtuoso, 8 games Maz Stonehouse, 9 games Sam O'Brien, 10 games Everett Barrie, 10 games Laura Milford, 12 games Lester Lawless
SPONSORSHIP SECURED IN 2020
Although the season come to a grinding halt, we'd like to acknowledge our amazing sponsors who have already paid up and are eagerly waiting on this season to start. There are several sponsorship pledges and we'll be promoting them once they have paid, thank you in anticipation of your generous support.
PLATINUM SPONSOR
Just Hockey
WOMEN'S PREMIER LEAGUE SPONSOR
Little River Earth Moving – Ash Winter
MEN'S PREMIER LEAGUE SPONSOR
Principals Fund – Jacob Poole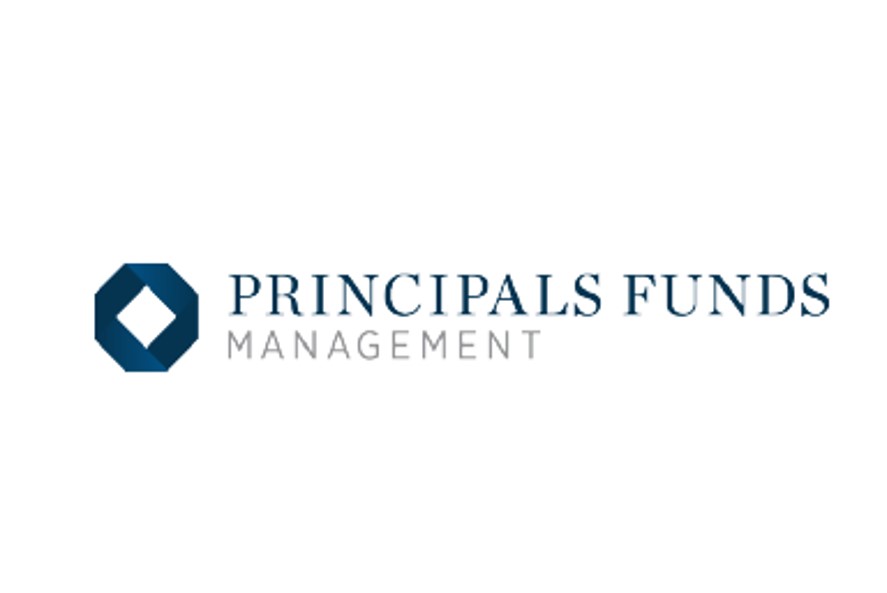 Jacob Poole Sponsored by:
Principals Funds Management Pty Ltd
The Principals Funds
Level 32, 360 Collins St
Melbourne VIC 3000
9605 9543
principalsfunds.com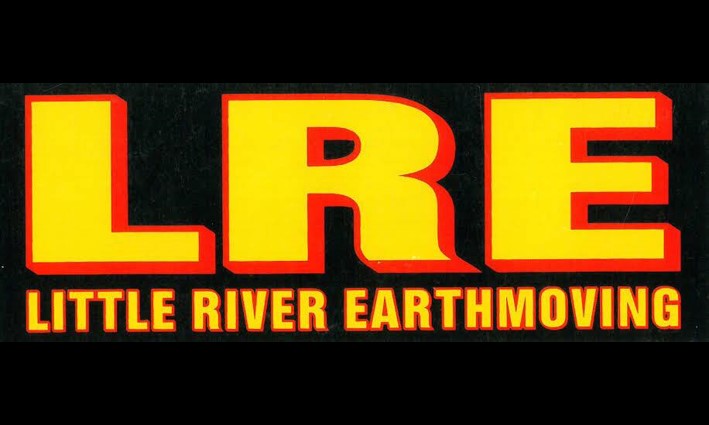 Ash Winter Sponsored by:
Little River Earthmoving
Johnny McMaster
0417 506 344
162 Old Geelong Road,
Hoppers Crossing VIC 302
9749 4333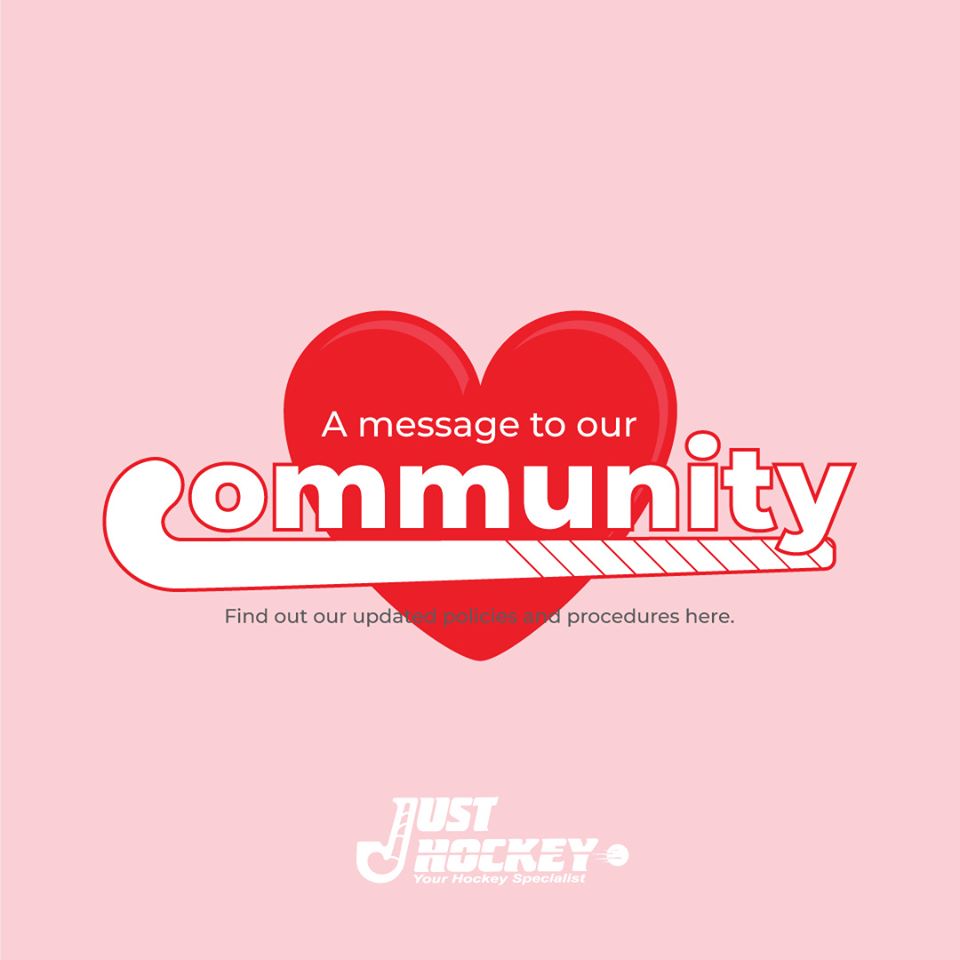 MESSAGE FROM JUST HOCKEY
Good Afternoon valued customers.
–
In the changing environment we have taken the necessary steps to make sure our staff and customers health is of number one priority.
–
Due to this the Just Hockey stores listed below will be closing down for the current time and we will be moving to an Online Only business operating all of the correct procedures in place to make sure the customers and staff are safe.
–
Online orders will experience a slight delay as we work with Australia Post closely to provide the best service we possibly can. We are also offering $1 freight on most items to help waive these costs.
–
Any questions in regards to sticks or orders email / live chat or message us. We will get back to you as quick as we can to get the best result for you.
–
Take care out there. Use this as an opportunity to work on those stick skills at home or in the garden, watch plenty of hockey, try some fun #HockeyAtHome and #HockeyHibernate skills and most of importantly stay healthy and fit.
–
Thanks